the products


* colors & patterns may vary and products are subject to change
▬the goody bags
Every mom
will receive a goody bag. Moms with
VIP
tickets will receive all items in a regular gift bag plus additional items
designated in orange
and marked by
.

You now have a solution to providing hearing protection for infants and kids with sensitive hearing and need hearing protection. The BanZ Mini earBanZ hearing protectors effectively attenuate harmful loud noises without shutting out other ambient sounds. earBanZ are easy to wear, with a low profile and no protruding parts that can catch on things. The wide, foam-filled cushions ensure that the set doesn't squeeze uncomfortably, and there is plenty of space for the ears inside the shells. BanZ earBanZ have a comfy leather-like cover over the headband to ensure all over comfort!! The weight is also important to comfort; each headset weighs just 142 grams. We are featuring the earBanZ for

kids ages 2-5.

>Learn More

Jack N' Jill Baby Gum and Tooth Wipes are an easy way to help make sure your child has healthy gums and teeth right from the start. Completely natural and safe, they are made from 100% cotton and have a gentle texture for effective cleaning and plaque removal. Neutral flavored, they have a pleasant taste thanks to xylitol. Jack N' Jill Gum & Tooth Wipes are free from fluoride, sugar, parabens and benzoates (of course!). They are steam sterilized and individually wrapped to ensure optimum hygiene. Jack N' Jill Gum & Tooth Wipes can be safely used from birth. Individually wrapped, they are both hygienic and convenient when out and about. >Learn More
The new and innovative Darlyng & Co Yummy Mitt Teething Mitten are the first ever glow in the dark teething mitten for newborns and infants 3-12mths. Functional, stylish & modern, they are designed ergonomically to replicate the natural feel and look of an infant's hand. This is the teether your child will love! Safe, non-toxic illumination makes it easy for baby and parents to find at night. It stimulates motor skills and secures to baby's hand, allowing infant to provide teething relief to him/herself while simultaneously preventing gagging, need for constant parental assistant and dropping of teether. A slit opening design on the side allows for easy access to insert and remove baby's delicate hand. No grip, no Slip! >Learn More
The Summer Infant SwaddleMe Original Swaddle adjustable infant wrap has secure hook and loop closures for easy, safe swaddling. We know that when baby sleeps better, you sleep better, and our full line of wearable sleep products has been designed and tested to keep babies snug, safe, and comfy every night throughout their first year. Safer sleep. Brighter days. >Learn More
Do you ever need labels right away? What parent doesn't?! Stock up on Mabel's Labels Write Away Peel and Stick Labels. These self-laminating, writeable sticky labels are ready when you are. You simply write, seal, stick 'n' go! Their surface is waterproof, dishwasher safe, microwave safe and UV resistant. Easily label lunch containers, toys, school supplies and anything else fun. >Learn More
GoGo squeeZ organic apple sauces feature a fun, fruity taste that your little ones are sure to love. And since it's made from 100% fruit, you'll love giving it to them! Applesauce On the Go comes in a portable, resealable packet perfect for today's busy lifestyle. Now, we are thinking differently about yogurt! Who says yogurt needs to be in the fridge? Your trusted friends at GoGo squeeZ have figured out a yogurt so cool, it doesn't have to be cold. Like all GoGo squeeZ products, the Yogurtz is filled with all the GoGo Goodness you know and love, without any preservatives. That's Goodness on the Go! MetroMoms will receive one of each organic applesauce and yogurt. >Learn More
Start an ocean full of friends with the two-pack Splashlings There are seven themes and more than 100 Splashlings to collect from! >Learn More
The MAM Anti-Colic Bottle is designed to be as close to breast-feeding as possible in a reusable bottle. It is constructed of bisphenol -a free materials. The orthodontic nipple is made of ultra soft silicone and encourages baby to use a natural suckling action similar to breast-feeding. The Anti-Colic vented base ensures babies can drink calmly and relaxed. Ventilation holes regulate the pressure balance. The milk can flow evenly without bubbles. Removable bottom makes bottle clean up a snap. The bottle comes with a wide mouth for easy filling and an easy-to-read scale for accurate measuring. Includes a removable base for easy cleaning. Can be sterilized in the microwave in just 3 minutes. >Learn More
MAM Pacifiers have been developed in cooperation with the International Children Medical Research Society and are recommended most by dentists and Orthodontists. MAM's patented silk teat is silicone with a difference: it's silky soft. No other silicone feels softer. For your baby's next step, MAM designers have worked closely together with orthodontists to create this range of MAM pacifiers. A curved shield with air holes and MAM's unique inside surface for maximum comfort. To add a lovely detailed touch, the colors and motifs are adapted to reflect the baby's age. MAM pacifiers are always in the right position. Storage case is reusable and can be used in the microwave to sterilize pacifiers. >Learn More
Hempz Herbal Body Moisturizer provides dramatic skin hydration and nourishment to help improve the overall health and condition of skin while Cucumber Extract provides natural moisturizing properties that help refresh and rejuvenate skin leaving it feeling soft, smooth and supple. Enriched with Pure Natural Hemp Seed Oil, Shea Butter, Ginseng, Natural Extracts, Vitamins A, C and E, and Cucumber Extract. Provides 12-hour moisturization. Paraben-Free, Gluten-Free, 100% Vegan, THC Drug Free. MetroMoms will receive the travel diaper bag size. >Learn More
Everybody has bad smells in their life. From the bathroom, kitchen and diaper pail to sports equipment and the car, not-so-nice smells are a not-so-wonderful fact of life. But here's another fact. You don't need harsh chemicals or heavily perfumed air fresheners to get rid of the stink. Not when you've got Fresh Wave Odor Removing Spray. Fresh Wave natural odor removing products use simple, pure and natural ingredients - water and natural extracts of lime, pine needle, aniseed, clove and cedarwood-- to get rid of organic and inorganic odors. As in gone. Adios. Goodbye. Rather than covering up odors with perfumes and chemicals, our products actually make the odor molecules disappear. So when we say that odor is outta here...we're not kidding. Every MetroMom at the event will receive a 1oz bottle, perfect for diaper bags. >Learn More
Whether it's stinky diapers, pets or kitchen odors, simply open a jar of Fresh Wave Odor Eliminating Crystals and the odors will disappear - naturally. The continuous-release crystal gels safely neutralize and eliminate odors. >Learn More
Bye bye dry skin!

The Hempz Body Moisturizer

helps nourish, moisturize, protect and condition with a signature blend of essential oils effectively nourish skin to help refresh, rejuvenate and energize skin leaving it feeling soft, smooth and supple. VIPs will receive the brand new scent with SPF 30, not yet released! >Learn More
The Basq Skin Care Resilient Body Stretch Mark Oil is rich in omegas that tone, nourish and strengthen skin. Omega rich essential fatty acids and antioxidants promote collagen and elastin build for better stretch and resiliency. You'll love how fast this oil absorbs soothing itchy, dry, stressed skin. Perfect for stretched skin during pregnancy, after weight loss or as an all over body moisturizer and toner. We are featuring it in Lavender. >Learn More
Want the boldness of a beautiful play zone but not the loss of space? The Neat-Oh Farmland 2-Sided Playmat is double the fun. Weighing less than half a pound, this Playmat is a lightweight space saver that also wipes clean with a damp cloth. For boys and girls ages 3+, this Playmat features sunshine bright artwork of a barn and fields for farming and horse riding. The other side features a prehistoric playground perfect for romping around with dinosaurs! Neat-Oh! Farmland 2-Sided Playmat includes 3 farm toys for a fun day of play. When it's time to go, roll up or fold and stow away! Have fun and decorate your room with all Neat-Oh! Farmland products. >Learn More
Oh there's that half empty bottle from last week! Yes, it can be saved and without spending twenty minutes chipping away at the dried milk. Certified to contain no detectable levels of dioxane, the Dapple Baby Bottle & Dish Liquid features award-winning technology to target milk residue and baking soda to combat odor. >Learn More

▬
the raffle

Every mom will take home a "best & hottest" product (get the details on how moms will choose):
*** colors & patterns may vary and products are subject to change

The BOB 2016 Revolution PRO Stroller
is the most deluxe on- and off-road stroller. Fully loaded for all your adventures, this stroller is perfect for intense workouts or casual strolls. Hand-activated rear drum brakes give maximum control on downhill slopes, and the front wheel swivels, which allows for easy maneuverability through parks, city streets and other tight spots, but also locks for added stability when jogging or taking on rough terrain. The state-of-the-art adjustable suspension system takes bumps in stride. The adjustable handlebar offers 9 positions to provide a perfect fit for parents of different heights. One-hand recline makes adjusting the seat angle a snap, and fully upright seating lets your child take in all the surroundings. And keep all your supplies, gear and even a few toys in the extra-large cargo basket. When you're done for the day, fold the stroller in seconds for easy storage. We combined it with the BOB B-SAFE 35 Infant Car Seat
, to create the best travel system for your lifestyle. So let loose! >Learn More
From trail run to coffee run, the Orbit Baby O2 Jogging Stroller is one stroller for your everyday. Designed for your active family. Whether walking or jogging, on or off-road, O2's innovative, dual seating modes optimize the ride for speed, terrain and baby's favorite scenery. Easily switch between modes with a push of the lever. O2's dual seating modes offer a high position (city mode) for everyday stroller and a low position (performance mode) for smooth stability while running or navigating rough terrain. O2 is one of the few strollers that allow you to face baby while jogging, so you can rotate the seat to share more face time or to shield baby from wind or sun. >Learn More
Did you know that typically up to 75 percent of car seats are installed incorrectly? No worries with the Britax Frontier Clicktight Combination Harness-2-Booster Car Seat
, which pairs an extra layer of side impact protection along with the super-easy ClickTight Installation System, so you know your child is always properly secured. And it easily adjusts with the push of a button – no need to rethread the harness. You simply squeeze the release button to open, buckle the seat belt across the belt path and then click the seat shut for a proper installation every time. Safe cell impact protection surrounds your child in safety components that work together to protect well beyond the established federal safety standards. The Frontier Clicktight also features complete side impact protection plus providing an advanced layer of protection with a deep protective shell and an energy-absorbing foam headrest designed to keep your child's head and neck extra secure. >Learn More
The Britax Advocate ClickTight Convertible Car Seat
has a groundbreaking installation that leaves you with no doubt the seat is safely and correctly installed. 3 layers of side impact protection, a snug harness indicator, an impact-absorbing base and steel frame make for the best protection for your child. The revolutionary ClickTight Installation System is the safest and easiest technology on the market. Just open the front of the car seat, buckle the seat belt across and click the seat shut. Britax is the only child car seat brand that features world-class SafeCell Impact Protection. The seat has a deep foam-lined shell, quick-adjust head protection and side cushions, forming 3 layers of side protection. The patented Click & Safe Snug Harness Indicator takes the guesswork out of seating your little one and lets you know that your child's harness is within range of proper tightness with a click sound. The easy-adjust harness grows along with your child with 14 different positions. Change the height of the seat with just the push of a button - no inconvenient rethreading necessary. >Learn More
The Peg Perego Book Cross Baby Stroller is the rugged three-wheel stroller with an elegant touch. Comfort and style pair with extreme functionality to create the ultimate outdoor ride. Three, large high-performance wide-tread wheels allow the stroller to overcome all types of terrain with ease. The ball bearings and suspensions give baby a comfortable and smooth ride over rough surfaces. The bumper bar is outfitted with prima classed upholstery while the large protective hood includes a "peek-a-boo" window with magnetic closure. Located on the adjustable handlebar is a hand-controlled dynamic brake that allows parents quick access to the rear braking system. A remote front swivel control on the side of the chassis can lock or unlock the front wheel with just the turn of the knob. Combined, these mechanisms allow easy access to braking and limit the parent from having to bend down and touch the wheels to engage the brake. Made in Italy. >Learn More
Superior safety delivered with remarkable convenience and comfort make the Britax Parkway SGL Belt-Positioning Booster Seat
an exceptional choice when moving your big kid into a Belt-Positioning Booster Seat. SafeCell Impact Protection surrounds your child in safety components that work together to protect well beyond the established federal safety standards. Complete Side Impact Protection PLUS and

the ISOFLEX LATCH Connection System

provide advanced layers of protection The Parkway SGL also includes the SecureGuard Clip to keep the safety belt properly positioned on your child's hips and the Quick-Adjust Headrest to keep the seat back in the proper position. Plush Foam Padding makes it easy to relax on long rides and Retractable Cup Holders keep drinks and snacks close at hand. When needed, the Parkway SGL easily transitions into a backless booster for convenient portability while maintaining the superior safety of the SecureGuard Clip. >Learn More
The BOB B-SAFE 35 Infant Car Seat
by Britax combines unmatched protection with distinctive BOB style. This car seat comes with Britax-exclusive SafeCell Impact Protection, a world-class system of safety components, including a steel frame for all-out strength and a base that compresses to absorb energy during a collision. It also has top side impact protection for your baby with a deep shell lined with energy-absorbing foam to shield your little one from side collisions. The contoured shell also minimizes side-to-side movement to maximize protection and the space-efficient design takes up less room in your car. Safely install the BOB B-Safe 35's base using the center-pull straps and quick lower anchors and just press a button to detach. We have bundled with the BOB Single Infant Car Seat Adapter
. >Learn More
.
Smoothly functional and effortlessly adaptable, the CYBEX Balios M Stroller
is both elegant and comfortable, making it the perfect city stroller. It has a reversible seat unit that can be adapted on the go. The never-flat rubber wheels allow for an undisturbed ride even on rough and uneven surfaces. The best-kept secret of the Balios M is that you only need one hand to use most of its functions! >Learn More
Any first time parent will tell you that it's stressful finding just the right products to keep your child safe as they grow. There are many different items in your home that could cause harm, from cabinets and stovetops to bathtubs and staircases. Childproofing your home is key in keeping your little ones safe, and this includes finding the best baby gates for your stairs. The Stair Barrier baby gates for stairs offer durability and style to protect your children and pets, keeping them safely off the steps. One MetroMom will choose from Banister to Banister or Wall to Banister configuration in the fabric of her choice. >Learn More
A Smarter Way to Pump! Lansinoh's new Smartpump Double Electric Breast Pump
uses Bluetooth technology to connect seamlessly to the Lansinoh Baby App to track pumping sessions, baby's activities and more, simplifying your pumping routine. Three customizable pumping styles mimic baby's natural feeding pattern to maximize milk production and comfort. Hygienic closed system design guarantees no milk backup in tubing or motor for easier cleaning. The pump has independently adjustable suction and comfort modes, and is BPA and BPS free. Includes AC Adapter or can be used with 6 AA batteries for on the go pumping (batteries not included). >Learn More
Got places to go? The GB ZuZu Stroller
is the perfect travel companion for all of your adventures because its lightweight, sophisticated design is convenient to use and ultra-comfortable for baby. Your child will happily take in the sights while relaxing in the posh reclining seat and when necessary be easily shielded from unwanted spectators by the over-sized canopy. When it's time to pack up, the Zuzu's unique slide-fold self-standing design, folds shorter than a typical umbrella Stroller so it's super easy to tote and tuck away. For added convenience, the Zuzu is compatible with select Graco and Chicco Infant Car Seats (sold separately) so you'll be able to enjoy hassle-free travel at its best - wherever your destination.>Learn More
From the innovators of the most lightweight and easy-to-clean crib mattress comes the first waterproof AND breathable mattress of its kind - the Lullaby Earth Breeze 2- Stage Crib Mattress
. Parents have been asking for safe sleep products for temperature regulation and airflow. While breathable is the want, waterproof is still the need. Soiled mattresses that aren't fully waterproof can "breathe" urine vapor, mould, bacteria, and worse. Parents seeking a breathable mattress really want a waterproof mattress with a breathable surface, and now they have one. >Learn More
The Philips AVENT Double Electric Comfort Breast Pump
helps you save time and lets your baby enjoy the benefits of breast milk. Unlike breast pumps that only operate properly when you lean forward, the Philips AVENT double electric breast pump allows you to sit comfortably upright as you pump because the pump's angled neck lets milk flow naturally from breast to bottle. The pump also has a unique, soft cushion with 5 massaging petals that help gently stimulate milk flow by mimicking your baby's natural suckling patterns. The breast pump is simple to use, with only a few lightweight parts that are easily assembled. Parts are dishwasher safe and can be sterilized for easy cleaning. It includes the natural bottle and nipple for easier latch-on and transition between breast and bottle feeding. The Philips AVENT comfort double electric breast pump is backed by a 2-year warranty. >Learn More
The Fisher-Price 4-in-1 Total Clean High Chair
is the only 4-in-1 high chair that grows with baby and can be disassembled and placed in the dishwasher for a total clean. 4-in-1 highchair grows with baby, and there is youth seat for older child. It includes full size high chair with recline, removable space saver high chair attaches to most dining chairs, and container to store baby wipes for quick clean up. It is stain resistant, crevice-free seat pad wipes down easily and is machine washable. >Learn More
The brand new Trycicoo 4.1 from Joovy is your child's first vehicle and the perfect way to introduce balance and coordination, one step at a time. Ideal for babies as young as 10 months, the Tricycoo 4.1 transforms through 4 stages as your child grows. At Stage 1 (10 months+), parents have full control with the adjustable and removable parent push handle. The extra-large canopy has multiple positions and is made of a 50 UPF fabric to keep baby cool and harmful sun rays away. At Stage 2 (18 months+), a flip-down footrest is available for the child to rest their feet on, and you can set the pedals to freewheel which prevents the pedals from spinning and avoids hitting little legs and feet. At Stage 3 (24 months+), remove the surround arms and lock the pedals to allow the child to pedal by themselves. At Stage 4 (30 months+), a 3-position adjustable seat accommodates growing legs. A convenient cup holder and rear storage basket are perfect for child must-haves. >Learn More
The new TWELVElittle Everyday Tote is a must-have for any outings with or without the family. With multiple interior and exterior pockets, keeping essentials organized is easy and simple. Use the tote as a picnic bag to pack snacks and entertainment, or as a beach bag for various swim gear. >Learn More
The new Little Partners Tri-Side Art Easel
is an awesome art station designed to encourage young artists' creative side with a special place to color, paint, and play. It includes a Chalk Board & Magnetic, Dry Erase Board, and felt board, four Non-Spill Paint Containers, and Eraser Hang parchment paper. Use dry erase markers, crayons, paint or any other way to let your children express the artists inside of them. Storage shelves help keep all of your important art supplies organized, and the art tray and cup holders allow for easy access during those creative moments. Layered Pine makes it a sturdy and long lasting, so you can count on it holding up after years of use. >Learn More
Set sail on little adventures with the award winning Sail Away Satchel diaper bag

from Vilah Bloom

. The Sail Away Satchel features our exclusive built-in wipe system, 11 organizational pockets, padded electronic compartment for devices and can be carried 3 ways (small shoulder, cross-body and stroller). A bag so organized and chic, moms will carry it beyond play dates. >Learn More
Dock-A-Tot
is the ultimate docking station for your baby ages 0-8 months old. Multifunctional and multitasking, it offers a comfy spot that lets baby rest, lounge, play, cuddle, do tummy time and get diaper changes. Due to the raised bumper design and breathable and hypoallergenic materials, the Deluxe Dock also offers parents a safe way to co-sleep with their babies. Deluxe docks are lightweight and portable, allowing for easy travel. We are featuring it with the Minty Trellis cover. Additional covers are available for purchase to match your mood, room and style. All materials used are breathable, washable and hypoallergenic. Dock-A-Tot offers excellent air-permeability. All filling materials are sourced from world-leading suppliers with hygienic and non-toxic properties. >Learn More
Diaper bag? No one would ever guess! The timi&leslie Charlie is made from faux leather (PVC free) and features our custom hardware in an antique brass finish. Charlie comes with many functional and fashionable accessories and features: A cross body, adjustable detachable strap so you can wear it hands free whenever you need to; specially designed changing pad with a front mesh pocket where you can store your diapers, wipes and creams when you need to make a quick diaper change trip; zippered sac to put away soiled clothes; stylish clutch that you can use as your purse with interior credit card slots and an inside zipper pocket; An insulated bottle tote to keep your baby's bottles warm or cool; matching stroller straps so you can hang your bag from your stroller; water resistant, light colored lining so you can easily see everything in your bag; two exterior pockets; six interior organizational pockets; and an inside key fob so you never lose your keys. >Learn More
Turn heads wherever you go, with the modern and sleek, timi & leslie Marcelle in Copper/Saddle
. Like Charlie, above, Marcelle is made from easy to clean vegan faux leather (PVC free) and features custom hardware in an antique brass finish. Each Marcelle comes with the 6 fashionable and functional accessories above so you never have to sacrifice style for function. >Learn More
The timi & leslie Kate bag's upscale sophistication will make you the envy of all the moms on the block. It's made from easy to clean vegan faux leather (PVC free) and features our custom hardware in an antique brass finish. Kate comes with many functional and fashionable accessories, some of which you never knew you needed. >Learn More
Your little one will love to ride around in the Mobo Mity Three-Wheeled Cruiser. Rear-wheel steering and never-flat tires allow your child to navigate the driveway easily, while promoting hand-eye coordination and strengthening legs and arms. The sturdy frame features a durable chainless chassis for worry-free use. The cushioned seat is comfortable to provide an enjoyable riding experience, and your little one can easily operate the pedals to stay in control. The sturdy steel frame is low to the ground, so your tot can start riding right away, which builds self-confidence. You can easily adjust the frame to fit children of various sizes as they grow, for years of use. >Learn More
The HALO SleepSack® wearable blanket is the #1 choice of hospital nurseries and parents nationwide. The HALO SleepSack wearable blanket replaces loose blankets in the crib that can cover your baby's face and interfere with breathing. In addition to sleeping more safely, HALO SleepSack products help babies sleep better, too. It's a warm, cuddly blanket they can't kick off, ensuring your little one sleeps soundly throughout the night. We have bundled A Year Of Safe Sleep for one MetroMom, with HALO garments retailing for over $100. >Learn More
Baby Blanket Music
offers a collection of albums featuring soothing lullaby arrangements of songs made famous by well-known artists. The collection includes music from Madonna, Michael Jackson, Elton John, Billy Joel, Garth Brooks, John Mayer, Simon & Garfunkel, The Beatles and Lady Gaga. A Classic Soothing Lullaby Arrangements album is offered as well featuring classic tunes. Baby Blanket Music is designed to aid in the best development of babies while also pleasing the ears of parents, grandparents, family and friends. A graduate of Duke University with a major in music, Rutt, who is a children's music teacher, composer and performer, selects popular music and arranges it with care on each Baby Blanket Music album. One MetroMom may choose a gift certificate for a $99 download of the complete collection. >Learn More
The Babymoov Traveler Changing Weekender Bag
is a one of a kind diaper / hospital bag/weekender bag. It's the only bag on the market specifically designed for small to big travels with baby. It is also your perfect hospital bag. My Bag, My Style. Why? To express your personality through your changing bag and because a mom has different needs depending on the use and the moments which a bags range needs to reflect. My Bag: 7 bags, lifestyles and ways of travelling. My Style: Originality, Modernity, to suit all styles. We are bundling it with the Babymoov Lovenest
pillow, created and patented by a French pediatrician to prevent flat-head syndrome, which can sometimes occur in the first weeks of life while the skull is still soft enough to be molded. >Learn More
Ella's Kitchen® offers tasty, natural + healthy organic foods for babies + kids. They are "Good in every sense," and we have created two special bundles of our favorites! The Big Bundle includes $100 of Ella's Kitchen products. The Baby Bundle includes the Ella's Kitchen: The First Foods Book
and an assortment of Organic Pouches. >Learn More
You're busy, you're connected, you're always on-the-go and we get it! That's why Summer Infant created the new LIV Cam On-the-Go Baby Monitor Camera
, the first ever monitor of its kind – designed to be portable, durable, and most importantly keep up with you! In seconds, you can securely stream video directly to your phone without using internet or data which means you can watch baby from anywhere and everywhere. Go ahead, it's Time to LIV it Up! >Learn More
The KidCo DinePod
is a lightweight portable high chair that provides instant seating indoors and outdoors, at home or away. It's no surprise that DinePod has received the 2016 Family Choice Award, and was also designated an Academy Star by the Cribsie Awards last March. At just over 5 pounds, the DinePod sets up instantly. The one button release safety belt keeps baby secure while enjoying meals or activities. The simple fold and go design makes this a favorite with parents. Storage/Carry case included. >Learn More
Enhance your family living with Go-Go Babyz' The Sidekick and use this inspired essential solely as a baby diaper bag or simultaneously as a bag and child carrier. No need to tote extra gear, simply grab The Sidekick on your way out and you'll have everything you need to care for and carry your baby. Constructed with all the organizational elements of a well-made diaper bag – along with innovative, useful features,The Sidekick allows you to create a comfortable, reliable nest for a baby of up to 35 pounds in just a few simple steps. Its design provides a compact yet roomy bag to fit all your essentials. The carrier is hidden in the bag's outer flap and is easily accessed to provide a comfortable place for your baby to rest on your hip so you do not have to stand awkwardly or uncomfortably with a squirming baby at your side. It's a must-have for families on the go! >Learn More
Sing along to your favorite music with your very own Descendants Radio Player Boom Box with Mic
. Play your favorite CD or listen to the FM radio that is included. Aux In connection allows you to also connect your MP3 Player. Includes an adjustable Antenna for the radio reception. Powered by AC cord (Included) or 6 C batteries (Not Included) for portability. >Learn More
Take flight with all of the DC Super friends in the new Imaginext Flight City. This awesome playset is two worlds in one. One side is Gotham city and the other is metropolis. The playset comes with 4 power pads. Turn the very top left power pad to have your favorite superhero take flight. Load Batman or Superman into the flight pack and watch him circle the city. Turn the second power pad on the Gotham city side to reveal a projectile launcher. >Learn More
It's time to construct and destruct with the Fisher-Price Handy Manny Construction Site Playset. Transport materials using Manny's dump truck. Roll the "crawler" crane along then remove the wheels to turn it into a crane tower. Load cinder blocks from the cement mixer into the dump truck and wheel barrow and transport them to the building site. Use the parts to build City Hall, and if you make a mistake, don't worry – just use the wrecking ball to knock the building down and start all over again! Over 45 pieces including Manny, Rusty, Felipe and Eduardo figures plus a working crane with three attachments (wrecking ball, hook and claw), dump truck, cement loader, cinder blocks, wheelbarrow, shovel and more. >Learn More
The new Fisher-Price Think & Learn Code-a-pillar
features 9 easy-to-connect segments that preschoolers can arrange and rearrange to "tell" the toy how to move: forward, left, right, wiggle, dance or even wait for a couple seconds before moving again. Kids can configure the segments in such a way that the Code-A-Pillar can reach targets they set up throughout the room. There's even a motorized head segment with lights, sounds and blinking eyes that brings Code-A-Pillar to life! When kids connect the segments-in tons of different ways-to make Code-A-Pillar move left, then right, then forward, or wherever-- that's sequencing! When they figure out a sequence that will create a path for Code-A-Pillar to reach a target, that's programming (and problem solving, too)! It's all coding-and it's all fun! >Learn More
The oversized Edushape Baby Edu-Tiles soft mat is ideal for infants. Made of extra dense soft Edu-Foam, it includes 4 unique puzzles with extra-large pieces and a soft mirror. Mat size is 36"x36". >Learn More
The new Kidz Gear Bluetooth® Stereo Headphones for Kids
are designed specifically for children. The Kidz Gear Headphones provide safe listening with true freedom from cumbersome wires that kids can easily get tangled in. Available in blue or pink, the headphones deliver a high-quality audio experience and work with all devices that support Bluetooth 4.0, including iPhones, iPads, Kindles, Nooks, Android smartphones and tablets, and computers with a Bluetooth adapter. >Learn More
Fix me now. Mix me later. Mixie Formula-Mixing Baby Bottles
are really quite genius. Formula goes in the little compartment. Water goes in the bottle. At the first cry, just shake and blend. Simple. On a flight, or in the middle of the nigh, Mixie has you covered. Because when a baby wants a bottle, the baby wants a bottle now. To release the formula, push button on the bottom of the bottle. Compartment lid works as free-floating agitator to mix without clumping. Patented air tight design; Microwave and Dishwasher Safe. We have created bundles that are perfect for your baby. >Learn More
Designed with love, pediped footwear
combines comfort and fashion into a shoe that is pediatrician recommended. Their construction enables babies to sense the ground beneath their feet as they learn how to walk, and to develop foot strength as they grasp with their little toes. pediped footwear is the 'next best thing to bare feet'. And wait until you see the soft pastels and bright fun colors that enrich the new spring collection! One MetroMom may choose a $50 gift certificate to pediped.com. >Learn More
With 20+ activities and 4 sides of play, the Fisher-Price Laugh & Learn Crawl-Around Learning Center grow-with-me toy takes your baby through important stages and milestones, from sitting . to crawling. to standing .. to cruising. There are 200 sounds, songs, tunes & phrases. 4 panels with fun learning and busy activities all around for baby to explore. Plus a big arch to crawl through. And when little wiggle worms crawl through the arch, they're rewarded with music and fun learning content. >Learn More
Can you Find It? Find It Games offer hours of entertainment! We have bundled three of our favorites: Discover America, Eww Gross and Poopyhead, a fun family game for ages 6+. >Learn More
We've put together our own gift set of MAM
products to get you and your baby through the first year! MAM combines technological innovation, medical function and contemporary design to develop superior baby care products that support a baby's development from day one. Since MAM developed its first soother in Vienna in 1976, it has evolved to become a global authority on baby care product design and quality. Today MAM products are used by families in over 50 countries and on five continents. Our gift set, valued at $50, includes products from MAM's baby care range of award-winning pacifiers, bottles, cups, teethers, oral care items and coordinating accessories. >Learn More
Introducing Coop Reactorz! Engineered like no other, these impact activated LED light-up balls features reactive light technology, long lasting battery life, and a micro prism core that refracts ultra bright light, day or night. The balls reacts to every touch, tap, throw, or kick! We have bundled three of our favorites: soccer ball, football, and 4" Gripz ball. >Learn More
The Dreamland Tooth Fairy Fort features a ready-to-paint wooden tree fort, and includes a book about Toozle the Tooth Fairy. Follow Toozle as he bumbles through his first Tooth Fairy Mission, until one inventive child builds him a special Tooth Fairy Fort! Kids will delight in creating their own unique touches to the wooden tree fort and tooth chest. Keep it by the bed to give Tooth Fairies a place to visit. Tree fort, tooth chest, paint, craft supplies, and story book included. We have bundled it with the Dreamland Fairy Doll. >Learn More
The imaginative Dreamland Fairy Kit contains everything kids need to create a special haven for their fairy friends. After they decorate a mini wooden fairy house exactly to their imaginations' specifications, they can even leave special notes within for fairy friends! Included is an illustrated storybook that tells of the fairies' eager interest in visiting a Dreamland fairy house. The kit includes a wooden house, paint and paintbrush, fairy dust glitter, book, and sweet dreams. For ages 4 and up. We have bundled it with the Dreamland Fairy Doll. >Learn More
Silikids
is the first mom-founded brand focusing on children's products made entirely out of silicone and glass. They combine need-based innovation with the technological advantages of silicone, offering an alternative to plastic wares found in the kitchen. Their focus is to design safe, modern and practical silicone products that offer superior function, while being easy to use and clean. One Mom at the event may choose a Silikids Gift Pack that includes the Siliskin Silicone Sippy Cup
, Siliskin Silicone Straw Cup
, Silispoon 2-pack
, Siliskin Reusable Snack Bags and Silimap Mat
. > Learn More
Some companies just get it. They understand what parents are looking for . . . the easy solutions that fit into our lifestyle. Mixed Pears is one of those companies. We have bundled the Suitables Role Play Bib (Kids love wearing these "costumes", so you can skip the drama of getting them to wear a bib or art smock) with the BiteSizers Portable Food Scissors (easy-to-use, convenient portable kitchen shears that are perfect for cutting up baby food faster than a fork & knife). Two unique products that offer everyday solutions. Bravo!
Covered Goods™ multi-use nursing covers give you all the benefits that the traditional covers do... and more. It also functions as a scarf, and shopping cart cover provides true all over coverage front and back. Made of comfortable, stretchy fabric, it takes seconds to put on and take off. The cover features a flexible neck that can be worn down under one arm and also allows you to peek in to make sure your little one has latched properly. Can be folded very small and in any fashion for storage, and one size fits most. >Learn More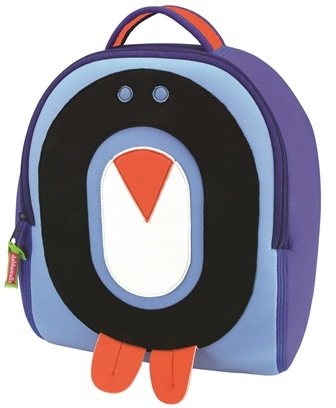 Delightfully modern, the preschool Dabbawalla Penguin Backpack is a happy footed friend for your toddler to tote their gear. Whether running to preschool or carrying on adventures in the backyard, the penguin backpack is adorably simple with its European-inspired graphics and colors. Functional details include cushioned straps that adjust from the inside, a grab-and-go handle and it's machine-washable. Inside and outside pockets help organize gear and a drink bottle. Sturdy grip handle on top to carry as a tote. Cushioned, flexible straps that adjust from the inside and can be pulled tight when not in use. Three inside mesh pockets and one outside pocket help organize gear. Crafted from a revolutionary material that is degradable, recyclable and machine-washable. 100% toxic free, with zero lead, BPA, phthalates and PVC. >Learn More
We found a fresh new take on a retro idea! Remember those slap bracelets? The Watchitude Slap Watch gives a nod to the slap bands we all loved while growing up. They offer cool and unique designs for every personality! We have created a fun bundle of the Dinosaur and the Hot Dog Heaven! >Learn More
The Nuzzlin Sleep Bag is the newest addition to Stage 3 of the Love to Dream Sleep System. Spring and summer time is a problem when you have a toddler who kicks off his blankets. The gorgeous light & highly breathable 0.2 TOG fabric used in the Nuzzlin Sleep Bags will allow your little one to sleep comfortably even on the warmest nights. It's also a perfect option for day sleeps. The Nuzzlin Sleep bag has been designed with your child's comfort in mind. The Nuzzlin Sleep Bag is a new generation of Muslin. Muslin can be scratchy, but Nuzzlin is made of 100% cotton knitted fabric for a more comfortable sleep. It is gentle on your child's skin and has plenty of stretch for a super comfy fit. The Nuzzlin keeps your child comfortably cool to help reduce the risk of overheating. It has an extra-long zipper for easy diaper changes and opens flat for quick drying. >Learn More
The InVenta Sleep Bag is Stage 3 in the Love To Dream Sleep System. Designed for children from around 4-36 months, the InVenta's Genius Cooling System has the unique benefit of helping to moderate your little one's temperature simply by opening or closing the mesh vents on the front & back, without disturbing their sleep routine. The InVenta Sleep Bag is Hypo-allergenic, has a 100% natural cotton lining and outer shell. Its extra-long side zipper makes for easy diaper changes and opens flat for quick drying. The Longa Shorta feature allows you to adjust bag length as your baby grows & avoid loose fabric. Back & front travel slots allows quick and easy access for a stroller harness system. The InVenta Sleep Bag is available in 2 TOG weights: 0.5 TOG for warmer months and 1.0 TOG for use year round. >Learn More
Fun and functional, with cool thrown in! b.box is passionate about creating fun and functional everyday baby essentials with a difference. Their products offer convenience and practicality, in a cool and innovative way. And of course they are BPA, Phthalates and PVC free so they're safe for our kids and the environment. We have bundled some of our favorite b. box
items for one MetroMom to choose: the Baby Bottle + Dispenser
, Snack Pack
, and Travel Drying Rack
. >Learn More
The ergoPouch ergoCocoon Swaddle and Sleep Bag
will keep your baby snug and securely swaddled with the minimum of fuss. This Escape-Proof swaddle converts to a sleeping bag, thus giving you two products in one. Best of all, ergoPouch products have received the "hip-healthy" designation from The International Hip Dysplasia Institute (IHDI). >Learn More
The Crane Droplet Ultrasonic Cool Mist Humidifier increases air moisture to facilitate breathing and promote a good night's sleep. The 360° mist nozzle, variable mist output and humidity control settings offer flexible operation. Control antimicrobial material in the base is proven to help reduce mold & bacteria growth up to 99.96%. The removable 0.5 gallon tank easily fits under most bathroom sinks. Auto-off function activates when water tank is empty, making it more energy efficient than a household light bulb up to 20W. >Learn More
With a company name like Smart Toys and Games, you would expect nothing more than thought-provoking puzzles, and the company delivers just that for ages 3 to 103. We have bundled three of our favorite new puzzle games. Tiny tots can manipulate puzzle pieces in Little Red Riding Hood. Kids ages 6 and up can separate the plant-eating dinosaurs

from the carnivores in

the Dinosaurs- Mystic Islands shape matching game. The novel IQ XOXO game for ages 7 and up is a brainteaser that offers five levels of play. >Learn More
High style meets high function in the Posh Play Collection. It feels like yesterday when the two Dallas Mom founders introduced their first item to us, and they have continued to grow while maintaining quality and style. We have bundled the Lunch Sack/Bottle Carrier (Spill proof, re-usable lunch and snack bag for moms, tweens, and toddlers alike. Wipeable inside and out, functional and stylish. Generously sized and lightly insulated with a strong Velcro closure ensures it will carry plenty of snacks and drinks.) with the reusable baby Bib made of faux leather (One Posh Play Bib replaces many traditional disposable or washable bibs, and it's great on-the-go; just wipe it down and put the clean bib right back in your bag, where it's ready to go again and again. Wipeable and reversible. Wipe clean with a damp cloth. Velcro Closure.). >Learn More
dapple is a line of natural-based cleaning products for households with children. dapple products are baby-safe and baby-specific - using ingredients found in nature that are also proven to tackle unique baby cleaning challenges, from dried milk on bottles to sticky fingerprints on toys. We have assembled a gift bundle of our favorite dapple items for one MetroMom. >Learn More
With a name like Just Play, you know this toy company delivers on fun! We have bundled three of our favorite toys. The Care Bears Share Jumbo Plush is perfect for cuddling with it's super soft fabrics and large size. The Waterbabies Sweet Cuddler and the Wee Waterbabies is the most realistic doll ever, with water-fill technology that makes them move, wiggle, and feel soft – just like a real baby. >Learn More
The Original NeatCheeks
natural baby face wipes are the most innovative and fun wipes for kids. Naturally sweetened with Stevia extract, NeatCheeks are specifically designed for children's sensitive little faces and made to taste yummy. Natural, non-GMO ingredients keep your child happy and healthy. In the past, wiping your child's face created a dreadful experience for both parent and child. Today, NeatCheeks flavored face wipes only create smiles and make clean-up fuss-free and a fun experience for everyone. Ditch the other icky, sticky wipes and add NeatCheeks to meal-time with the 6 pack bundle. >Learn More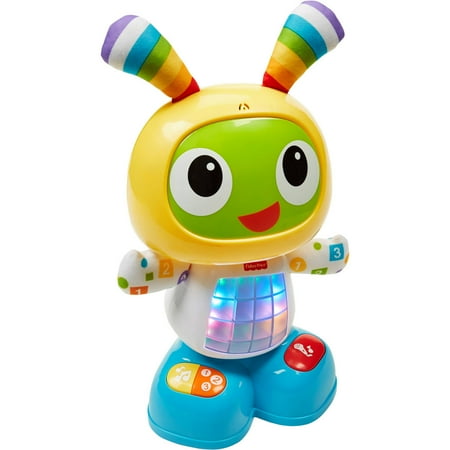 Little ones will enjoy plenty of fun with the Fisher-Price Bright Beats Dance & Move BeatBo toy. It is loaded with bright colors to be visually stimulating. The LED grid on BeatBo's tummy flashes to the music, and you can watch him dance. It features three levels of learning and exploring fun. In Dance & Move, the music encourages your baby to get up and get moving. Learning and Games mode teaches things like ABCs, colors, numbers, counting and more. Then there is the "Freeze Dance" Customized Sing-Along level. Here you or your child can record a song or phrase, and this BeatBo toy will remix it and make it into his favorite song. It encourages the development of fine and gross motor skills as well as reinforcing the idea of cause and effect. Kids also get a kick out of watching him shake his hips when he dances. The Fisher-Price Bright Beats Dance & Move BeatBo uses music, lights and colors to stimulate baby's senses. >Learn More
Ready for take off! The Big Red Rooster Rocket alarm clock projects the time and 1 of 4 NASA images on the ceiling or wall. There are 4 NASA space images to choose from: man on the moon, earth, moon, space shuttle. The NASA projection images make a great nightlight! There is an optional timer for the projection time and image that can be set for 10 or 30 minutes. The top of the clock rotates and pivots allowing the time and image to project anywhere in the room. The clock is super easy to use- even a child can set the alarm. There is an am and pm indicator, so a child will not get confused. Children will look forward to bedtime - and some might enjoy waking up too. >Learn More
The Big Red Rooster Dog Projection Alarm Clock projects the time and 1 of 4 dog images on the ceiling. There are 4 dog images to choose from: 2 dogs in a truck, Shepadoodle, Beagle, Golden Retriever. The projection images make a great nightlight! There is an optional timer for the projection time and image that can be set for 10 or 30 minutes. The dog's head rotates 340 degrees. The clock projects the time and image on the ceiling up to 30 inches in diameter and has the same easy-to-use and fun features as the Rocket alarm clock (above). >Learn More
There's nothing prehistoric about this alarm clock! The Big Red Rooster Dinosaur Projection Alarm Clock projects the time and 1 of 4 dinosaur images on the ceiling. There are 4 dinosaur images to choose from: Diabloceratops, Stegosaurus, Diplodocus and Pterodactyl, Ampelosaurus. Like the Rocket Ship and Dog alarm clocks above, this makes a great nightlight, projects a large image and is easy and fun to use. >Learn More
The Modarri T1 Track car is a finger driven, palm sized, modular car designed for the street. Drive it fast, race your friends enjoy the design for speed. Create the "Ultimate Toy Car!" With 12 separate assemblies held together by our patented screws that don't come out, crafted from die-cast metal, steel, aluminum, and high strength molded plastics. These can be mixed and matched with the other Modarri cars to create millions of unique designs. Race the T1 as fast as you can go speed is no problem for this car. When the independent suspension and steering kicks in, you are driving the ultimate toy car. We have bundled it with the S1 Chrome Body Pack. >Learn More
---